For steel fabrications in small batch production
Overview
|
Management
Management
The founders of SmartTCP have vast experience in software technologies, 3D simulation, robots programming, manufacturing, worldwide business practice, channel development, marketing strategy, corporate management and finance.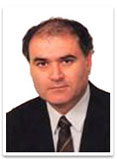 Email: efi@smarttcp.com

Efi Lebel, Founder & CEO
Efi Lebel served as President and CEO of two software companies with 3D simulation technologies that develop and market manufacturing solutions: Cimatron Ltd., a worldwide player in CAD/CAM for manufacturing, where he led the company's IPO in NASDAQ; and ScanVec Amiable Inc., a worldwide leader in design and production software tools for the sign and wide format digital printing markets. ScanVec Amiable is a public company traded on NASDAQ. Mr. Lebel was involved in two other start-ups: as President and CEO at BidorBuy.com, an e-commerce initiative; and as V.P. Finance and Operations at Applitech Ltd., a company that designed and manufactured electro-optical products. In addition, Mr. Lebel held various finance and marketing positions at Digital Equipment Corporation. Mr. Lebel holds a Bachelor's degree in Political Science and a Master of Business Administration in Finance and Information Systems from Tel Aviv University.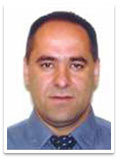 Email: meir@smarttcp.com

Meir Lebel, Founder & Chief Technology Officer
Meir Lebel served as engineer and project manager in the area of OLP and arc welding automation in Tecnomatix, a worldwide leader in manufacturing automation. Prior to Tecnomatix, he was a software engineer in a project team that developed 3D viewer and optimization technologies at Virtue, a young company that develops 3D simulation products. Mr. Lebel also served as project engineer in Zoran, a leading manufacturer of semiconductors for the DVD market and completed several engineering tasks at Intel Haifa where he started to work as a student. He holds a Bachelor's degree in Mathematics and Computer Science from Haifa University.